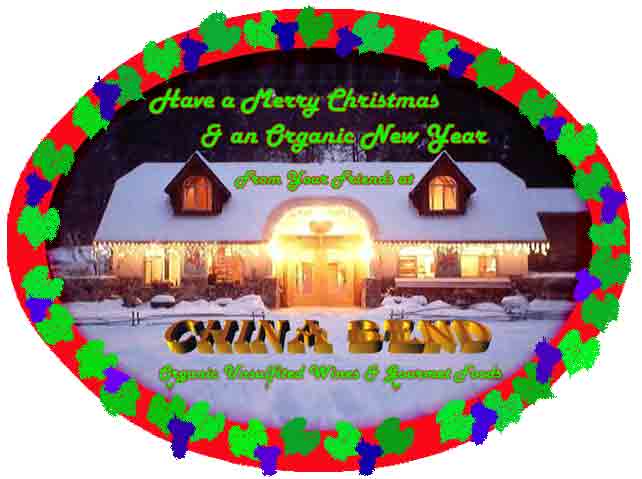 China Bend Winery
Organic & Unsulfited Wines
We've taken the Headache out of Drinking Fine Wine!
Dear Friends,
we want to wish you a Happy Holiday Season, and thank you for supporting our China Bend wines. To show our appreciation
we are offering our Yakima Valley Super Reds at a great discount.
Special: 1999 Yakima Valley Reserve Merlot (regular $35) Special Price $25
1999 Yak.Val. Reserve Cabernet Sauvignon (reg $35) Special $25
Mix-or-Match these or any of our wines for quantity discounts:
any 6 bottles = 10% Discount
any 12 bottles = 15% Discount
Order now (800)700-6123 for immediate delivery!
China Bend Winery
3751 Vineyard Way ~ Kettle Falls WA 99141
Visit us! Bed & Breakfast available at the winery!
Drive in! Boat in!! Fly in!!!