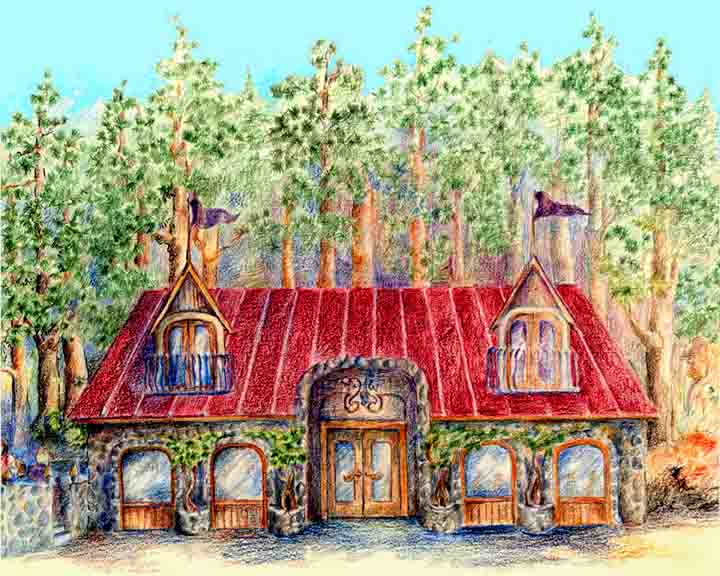 China Bend
Winery
Announcing the 2002 Release of our Latest
Organic & Unsulfited Wines
Dear Friends,
we are proud to offer our 2002 line of fine Organic and Unsulfited wines. We are very pleased with the consistently high quality of all of these delicious wines. We know that you will enjoy these most recent examples of our continuing commitment to produce wines of Uncompromised Quality and Outrageous Flavor.
These hand made wines are very limited in quantity and are available at the winery or by ordering direct (800)700-6123. We ship to wine lovers across the country who insist on drinking fine wine without the headache.
The Wine List:
China Bend Vineyards (Organically Grown Grapes, No Sulfites Added)
White Wines:
> 2001 Chardonnay; ($25.00) clean, crisp, and fruity, notes of spicy minerals derived from our China Bend soil
> 2000 Victory White; ($20.00) a unique wine from the rare Siegerrebe grape, specially fermented on the skins to create a white with incredible bouquet,
tropical fruit, spicy tannins, and a beautiful amber color.
Rose' Wines:
> 2000 Lake Roosevelt Rose'; ($16.00) this delightful classic style dry Rose' is not a sweet wine. It is very refreshing and food friendly, even with spicy dishes.
> 2001 Lemberger Rose'; ($18.00) a dry Rose', fruity, refreshingly crisp and clean, misty pale pink color
Red Wines:
> 1999 Lake Roosevelt Red; ($18.00) a deep full-bodied barrel aged blend of our Estate Grown reds. Smooth and easy drinking in the China Bend style!
> 2000 Marechal Foch Reserve; ($25.00) our most celebrated wine. Deep, rich earthy fruity flavors, very full bodied, subtle oak, smooth and delicious to drink.
> 2001 Victory Red Marechal Foch; ($20.00) a unique, smooth red wine aged in small stainless steel barrels to bring forward the natural fruity flavor of this delicious grape variety.
China Bend Cellars (No Sulfites Added)
White Wines:
> 2000 Yakima Valley Chardonnay; ($16.00) clean and refreshing with a floral bouquet and fruity flavors, very food friendly
Red Wines:
> 2000 Yakima Valley Cabernet Franc; ($16.00) dark, full bodied, smooth and delicious with an earthy bouquet and ample fruit
> 1999 Yakima Valley Merlot; ($35.00) a spectacular Merlot: spicy-floral bouquet, rich fruit flavors, full bodied, deep red, very smooth, long finish with hazelnut tones.
> 1999 Yakima Valley Cabernet Sauvignon; ($35.00) everything you want in a Cab Sav: full body, deep rich color, fruity bouquet, spicy tannins, incredibly smooth, and very versatile with food.
China Bend Fruit Dessert Wines (Organically Grown Fruit, No Sulfites Added)
These natural fruit dessert wines are made from 100% Cherry, Raspberry, or Blackberry. The entire fruit is fermented "on the skins". The resulting wines are full of all the good flavors which are delicious with dessert or without! Bottled in 375MM with replaceable stopper.
> Very Cherry! ($15.00) Black Cherries and Wildflower Honey, very full bodied, deep rich red, earthy fruit with nutty aftertaste, semi-sweet with an edge of tart on the finish.
> Royal Raspberry! ($15.00) explodes raspberry, followed by a glow of warmth and a craving for anything chocolate! Sweeter than Very Cherry, but not too sweet.
> Blackberry Velvet! ($16.00) as elegant and smooth as velvet, this wine captures the essence of ripe Blackberries and luxurious Summer evenings! Sweeter than the Royal Raspberry, but still not too sweet.
Order Direct (800)700-6123
Case and 1/2 case discounts
China Bend Winery
&
Bed and Breakfast
3596 Northport-Flat Creek Road
Kettle Falls, WA 99141