Art Pepper Discography - Surf Ride (&Rider)

Please note! If you have any recording or album cover with Art Pepper on it, that is not already listed here -- I want to know about it! Please send email to mikel about it. Thanks!

Surf Rider (with the additional "r") is the same as Surf Ride, except it has 4 additional tracks (designated below with "#"; these 4 are not present on the "The Discovery Sessions". These latter 4 titles are from the same sessions as the predecessor of the same name.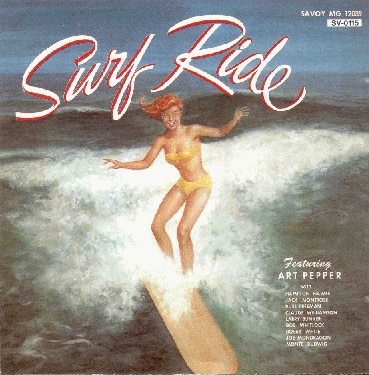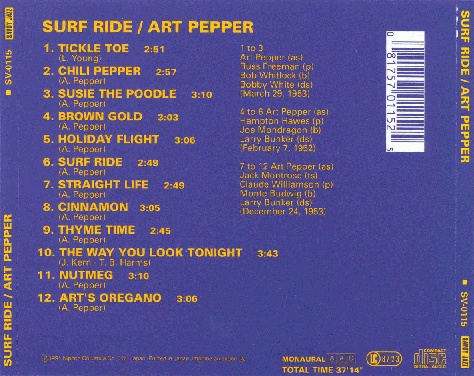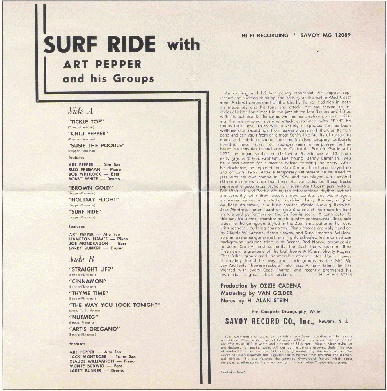 ---
Copyright © 1995-2023 Mike Lempriere (running on host pedicel)