Art Pepper Discography - With Warne Marsh

Please note! If you have any recording or album cover with Art Pepper on it, that is not already listed here -- I want to know about it! Please send email to mikel about it. Thanks!

This is an import from Japan. Please note I've omitted 2 pages from the insert of japanese. I've also omitted the inner 2 pages of the sleeve as they're in also in japanese, and appear to be merely a catalog of other releases on this label. The inside of the insert is a foldout, 4 CD width sized copy of the sleeve back, which I presume is a copy of the original disk rear cover.

Many of the tunes are present on The Way It Was, however this disk contains the entire session.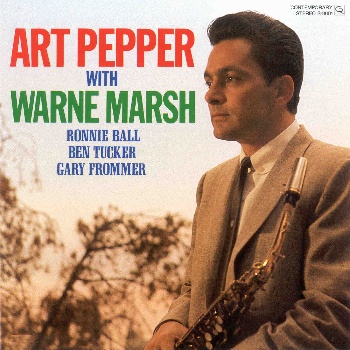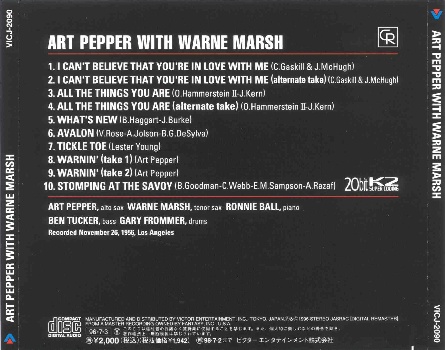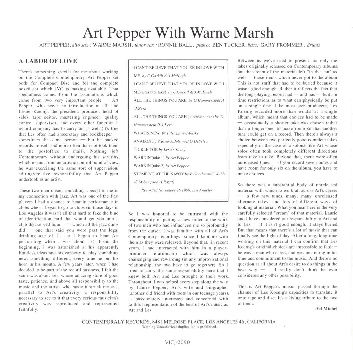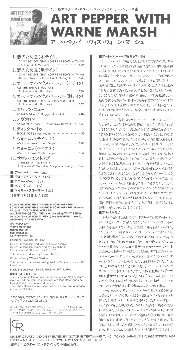 ---
Copyright © 1995-2023 Mike Lempriere (running on host pedicel)