Art Pepper Discography - The Way it Was

Please note! If you have any recording or album cover with Art Pepper on it, that is not already listed here -- I want to know about it! Please send email to mikel about it. Thanks!

This disk contains most of the tracks from the first session named, but not all. It also does not contain all the alternate takes; they can be found on the Japanese import disk "With Warne Marsh".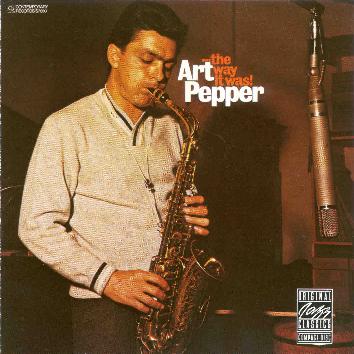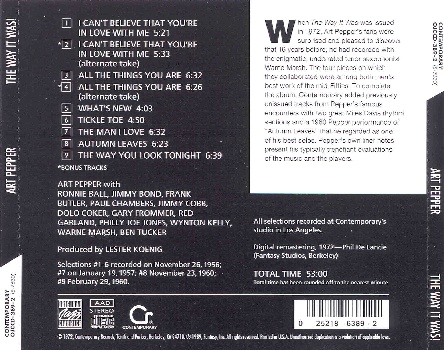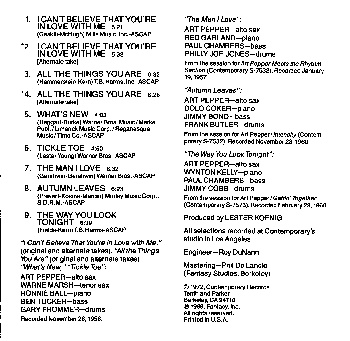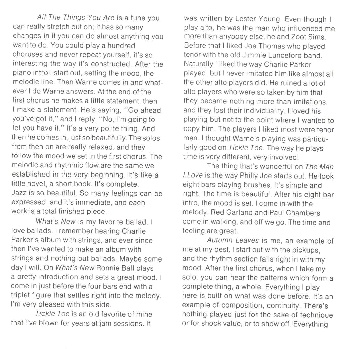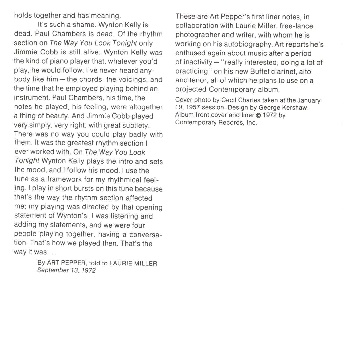 ---
Copyright © 1995-2023 Mike Lempriere (running on host pedicel)