MikeL's Guide to WA Wineries
Winery Loop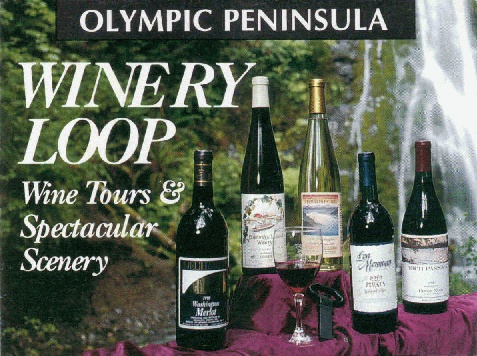 ---
Official website: http://www.wineryloop.com/

This an industry group for the promotion of the wineries of the the Olympic Penninsula an the Puget Sound Islands. Each year they publish a free pamphlet entitled "Winery Loop" with touring information about the member wineries. Visit their website (link above) for more info.


The association sponsors 2 all-member special events each year:
19&20-May-2001 -- Spring Winery Weekend
2&3-Dec-2000 -- Holiday Open House, all wineries open 10am-5pm
Newsletters: Feb-2002

In MikeL's WA Winery Guide, on any winery page, look for the link "Winery Loop member winery" near the winery's name.
Member wineries (Spring 2000):
---

Welcome to MikeL's WA Winery Guide (http://vintners.net/wawine/)

up to MikeL's WA Winery Guide -- Main Index
---
Copyright © 1995-2016
Mike Lempriere